The most comfortable, longest lasting clogging shoes available.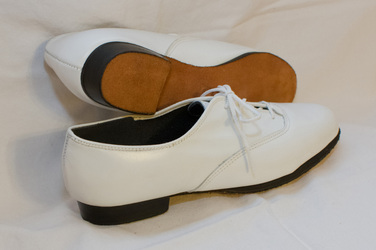 Clogging Shoes made the USA way!
Frustrated with clogging shoes that are not comfortable? Irritated that they don't last? Tired of poor circulation because of ill-fitting shoes? Are your knees and feet begging for mercy? Then you have come to the right place!
Comfy Cloggers have been thoroughly tested by experienced cloggers and are great for practice and shows.
Due to the innovative features of the shoes' construction the heel taps are nailed or glued and the front taps are glued. Furthermore, these shoes mold to your feet because they do not have a backer in between its sole and insole, making them comfortable and individually fitted.
Visit the
FAQ's
page for more information or hit the
contact button
and we will respond as soon as possible.
We put our customers first. We listen to you and help you find what you need.
Quality clogging shoes that are comfy and guaranteed to last.
52 COLORS TO CHOOSE FROM!
Multi-color and Metallic as well takes your color options to 156!!!
"HHH" Heavy Weight Split Leather soles that are tough as nails.
1/4" platform for extra cushion on the ball of the foot.
Special orders available upon request e.g. (different sizes within a pair).
Free shipping to U.S. and Discount shipping to Canada and beyond.
---